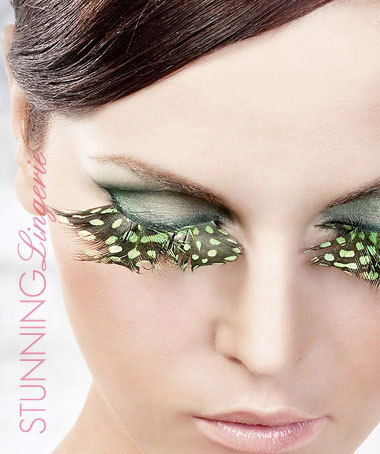 Eyelash extensions emphasize the eyes, causing them to look fuller and a lot more appealing. They are an advantage for those who have short lashes. But, these false long lashes are not only meant for people with short lashes. All types of people, even celebrities opt for eyelash extensions to define their eyes, and add a hint of glamour to their eyelashes.
How to Apply
The application must be done with patience and care. Any wrong move is enough to ruin your whole makeup. While many people say that the most effective way of applying fake eyelashes is on makeup-free and clean face, there are those who suggest that eyelashes really should be applied only after putting on powder and foundation. Simply select the one that you are more comfortable with. After you have performed this, there are a few easy steps which you can follow.
When you are using full or strip eyelashes, make sure that the width and length of the lashes match with your real ones. If you see the fake ones slightly bigger, then trim the sides with scissors to make them fit nicely.
After it is done, put a small amount of glue on your hand, and then gently brush the base of the eyelashes on the glue. Wait for a minute before you put on the lashes.
Hold the eyelash extensions carefully using tweezers or your fingertips, stick them as close as possible to your real lash line. Next, press the lashes for a minute or so by holding at both the ends.
If you are using clusters or individual lashes rather than strip lashes, put glue on the base and stick the lashes on the outside and in between the eyelashes.
Once the extensions are in the right spot, apply eyeliner and eyeshadow to conceal the small gap formed between the real and false eyelashes. A dab of mascara will enhance the dramatic look of your eyes.
A good suggestion for women who are fond of using them and also for those who would like to use them, is to invest in a nice pair of eyelash extensions. Clean them properly every after use, and keep them in their container so you can use them for a very long time. Having said that, it is not necessary to use false lashes every day, they should be kept and used for special occasions only.