So your big day has at last arrived. Being the bride, all eyes are on you. You are looking your finest. Breathtaking, in fact. This is basically the day you would like to happily remember for the rest of your life. And the best wedding is guaranteed by planning each and every detail, leaving nothing behind. Your wedding underwear should be among your most significant decisions, yet this is something that can very easily get neglected when the mind is centered on other essentials.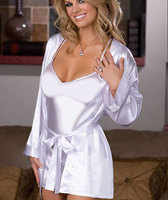 Decisions concerning the flowers, the rings, the dresses, the reception, the honeymoon and many others are all done way ahead of time. It is easy for items like stockings and lingerie to be forgotten and something like only an after-thought. So, when is the ideal time for a bride to begin planning her bridal underwear? The answer for that is as early as she can.
In fact, as soon as you have selected your wedding gown. That is the best time to begin thinking as to what to wear beneath the dress. The sensible thing to do is to look through various sources. You can find some lingerie and hosiery looks from bridal magazines. Although there are specific wedding magazines, fashion magazines are very helpful too. The same goes for online sites where you can compare items and prices as you create your shopping list.
Another effective option that you can do is to come up with a mood board in which you are able to put together all your ideas regarding what you should wear on your wedding day. In the case of hosiery, this is certainly not the appropriate time to experiment. Stockings are typically the hosiery preferred. But, if you want hold ups, they make a fantastic alternative to traditional stockings.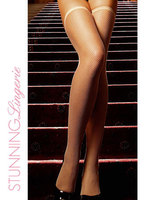 What color of the stockings should you pick out? Ivory stockings have commonly been the preferred shade, especially those covered with a deep lace panel. Other alternatives that have been earning popularity are white and nude stockings. It is a question of personal preference.
It is highly recommended to put on your selected hosiery and wedding underwear well in advance of the big day. There is nothing worse than wearing uncomfortable lingerie pieces. This is obviously one special occasion that you want to be sure nothing will go wrong. The mood board functions as a reminder that everything you need is ready. Of course, do not forget to shop for some exotic and sexy lingerie for your honeymoon.