We love to act out our fantasies. But sometimes, it is so hard to be in the right state of mind to do them. Thankfully, there is an easier way to help perform your fantasies in the bedroom, and that is to wear fantasy lingerie. Now, you can be a nurse, lady cop, firefighter, school girl, bunny, or French maid any time the mood calls for it.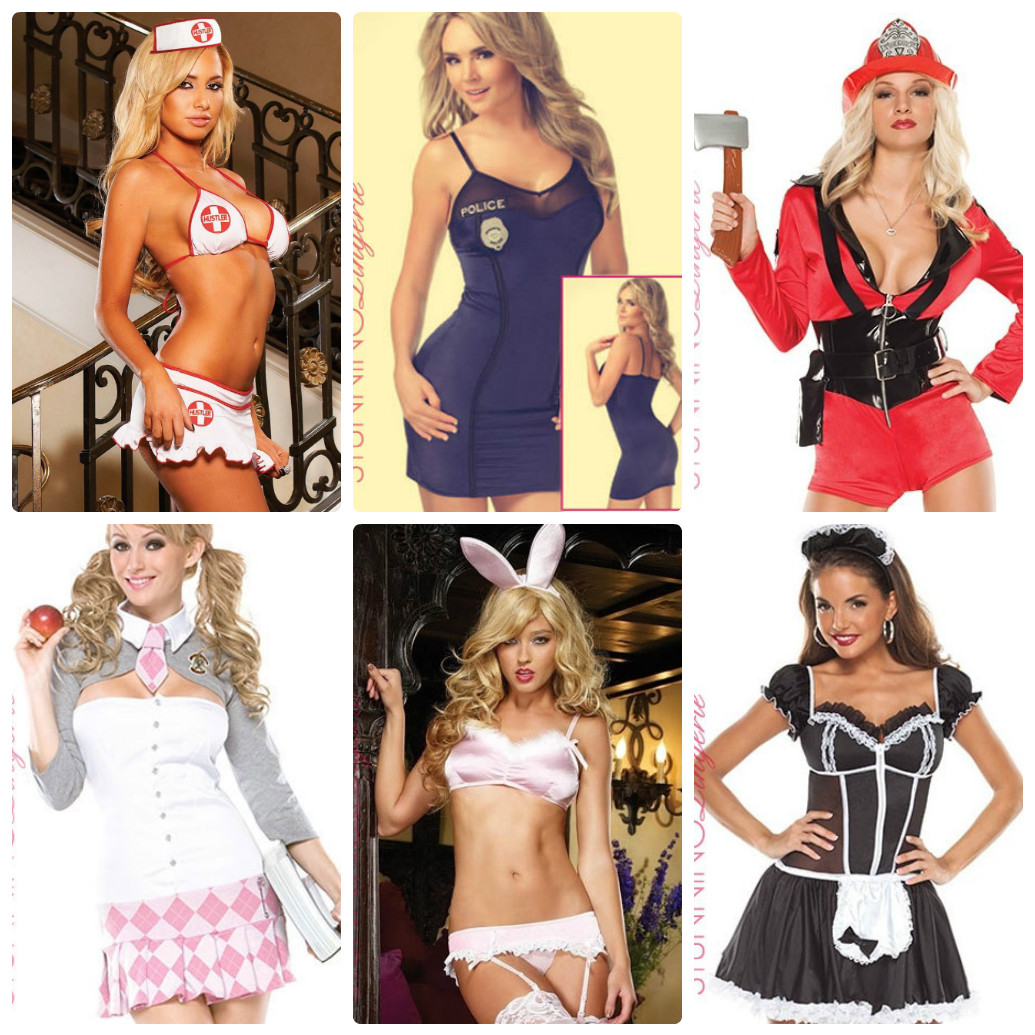 Do you have a dream role that you have always wished to act out? Perhaps, you feel awkward or uncomfortable to go to a lingerie store and request for costumes. Or maybe, you have a plus size figure and cannot find the right costume for you. Whatever the reason for your uncertainties, you can go online to do your shopping. Through the Internet, you get to see a very wide selection of fantasy lingerie in just a few minutes.
Planning
After shopping for your lingerie costume, plan for the ideal time that you can enact your fantasy. Part of the planning means giving your partner some consideration. Either you want to surprise him or offer a bit of a warning that you are cooking something up. However, if you decide to tell him in advance, you might also be in for a pleasant surprise should he wants to play a role too. All the same, start working on your plan.
Setting Up the Location
Another thing to think about is the bedroom. Design the bedroom in such a way that it will suit your fantasy lingerie. It is like you are setting up the stage and you are the player. Use appropriate lighting, sexual aids, type of music or anything that can help set the right mood. After all, it is your fantasy. Make sure it turns out the way you dream it to be.
One great thing about roleplaying is that you can change anything any moment you want. You are in control when to do it, where to perform your chosen role, how to execute the part, and what role to play for that night. In such situations, you have the power to make your fantasies come true. It only means that the more lingerie costumes you have the more fantasies to impersonate.
For many couples, role-playing in the bedroom further enhances their relationship. Wearing fantasy lingerie and the works adds a certain reality to it. If you want to change the routine in the bedroom, then you should give it a try. The atmosphere can change from gentle to outrageous. The choice is yours.