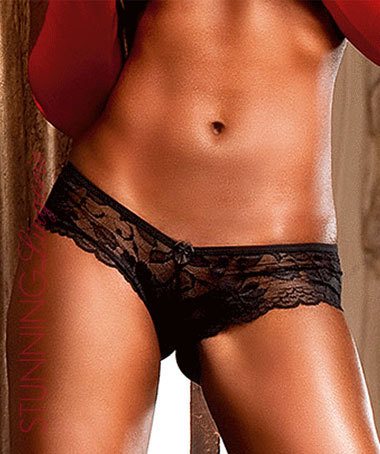 You may think that buying underwear that fit is just something to do with picking the style you like and your size. Actually, finding the right panty that fits perfectly on you is a lot more tricky than that. Women's boyshorts are not the traditional types of panties, but are great in making the buttocks look nice. These panties provide comfort along with a sexy insinuation, plus they remove unwanted panty lines. Boyshorts are simple, sexy and delightfully cute, that your most difficult problem is actually selecting a pair. Do you prefer plain, subtle, and functional? You will certainly find boyshorts made just for you. Simply find something with lace if you want to get girly.
They are available in a wide variety of wonderful choices: sheer seamless, lace-trimmed, striped, printed, smooth- with a sort of thong-cut, that is quite skimpy at the back. You can find them in just about every solid color you can think of, along with those with various designs. If you sometimes want to show your naughty side, you can be sexy and nice, then really flirtatious with the same pair of underwear.
A bra or corset paired with women's boyshorts would are a fantastic combination especially for a woman with good derrieres. complete the look by wearing a pair of high heeled shoes to elongate the legs and tone the buttocks. They are flirty and sensual, and if you have a great, round backside, boyshorts will definitely enhance your assets.
Boyshorts are generally known as the types that resemble men's underwear as they provide more coverage than the g-string or thong. Many women often wear these underwear to bed, and under those tops which may be too short for them to feel comfy putting on a g-string or thong. They come in a low rise and standard style, with the low rise style being skimpier and a bit saucier. Wearers of boyshorts claim that they are actually the sexiest panty ever made, as they hug a female's body perfectly.
When it comes to finding the perfect women's boyshorts underwear, the objective should be to get something that will not move about and is comfortable. Lingerie pieces that make you feel sexy and confident are always winners. Lingerie must be an enjoyment to shop for, and not something to worry buying. You will look your best when you are happy in your own body and what is covering it. Pick the styles that are attractive and emphasizes the positives while concealing the negatives.