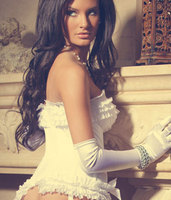 Corsets are always in style, and you should consider them when choosing your wedding attire. A wedding corset can spice up your bridal dress with its easy and sexy fit element. It is definitely your traditional body shape correcting lingerie. This is why many women opt to wear a corset on their wedding day. They want to look like the perfect bride.
There are so many varieties of corsets available in the market. You can find corsets that are trendy, casual and even elegant. You can even get something based on the look you want to be.
You have two main options when selecting your wedding corset; to choose modern patterns or modest patterns. There are strapless types, should you want to really look amazing. You can also choose a corset with a higher waistline. For a more attractive look, consider the deep V neckline, or the single shoulder corset top dresses. You will be the sophisticated-looking bride especially if your corset is under a semi-transparent, flowing bridal gown.
Or you could be the modest-looking bride with a long-sleeved or small-sleeved corset gown. Dresses like these with a corset underneath create a stylish yet decent appearance. Work on the neckline, shoulder or length of the corset bodice to create the desired look to the wedding dress.
Corset as a Figure Correcting Apparel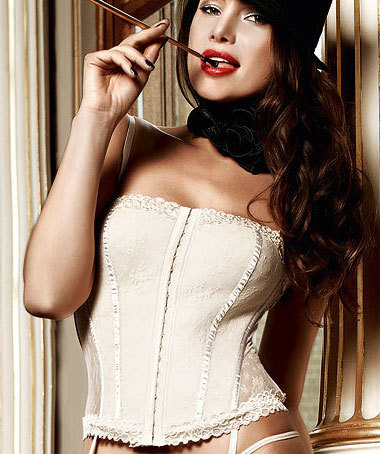 You want to wear a wedding dress that will emphasize the best parts of your body. You can certainly do so with a corset wedding dress. If you are a thin woman, look for corset dresses with inner padding in them. This style will purposely blow-up your smaller frame. It also comes with a long top to make your petite body look longer.
On the other hand, if you have a full figure, there are wedding corsets that create an illusion of having a smaller stomach. Find the one which offers great fitting, enough to form an hourglass figure for you.
The corset tops nowadays have an option of an invisible zipper. You may still opt for the classic lacing pattern which is a known characteristic of a corset top. But the zipper is more convenient as it can get you ready faster, without the need to adjust a lace. Of course, lacing is the popular pattern when it comes to corsets.
It all depends on your preference. Pick out your desired style, material and color. What matters is that you will wear a perfect figure on your wedding day with the help of a stunning wedding corset.