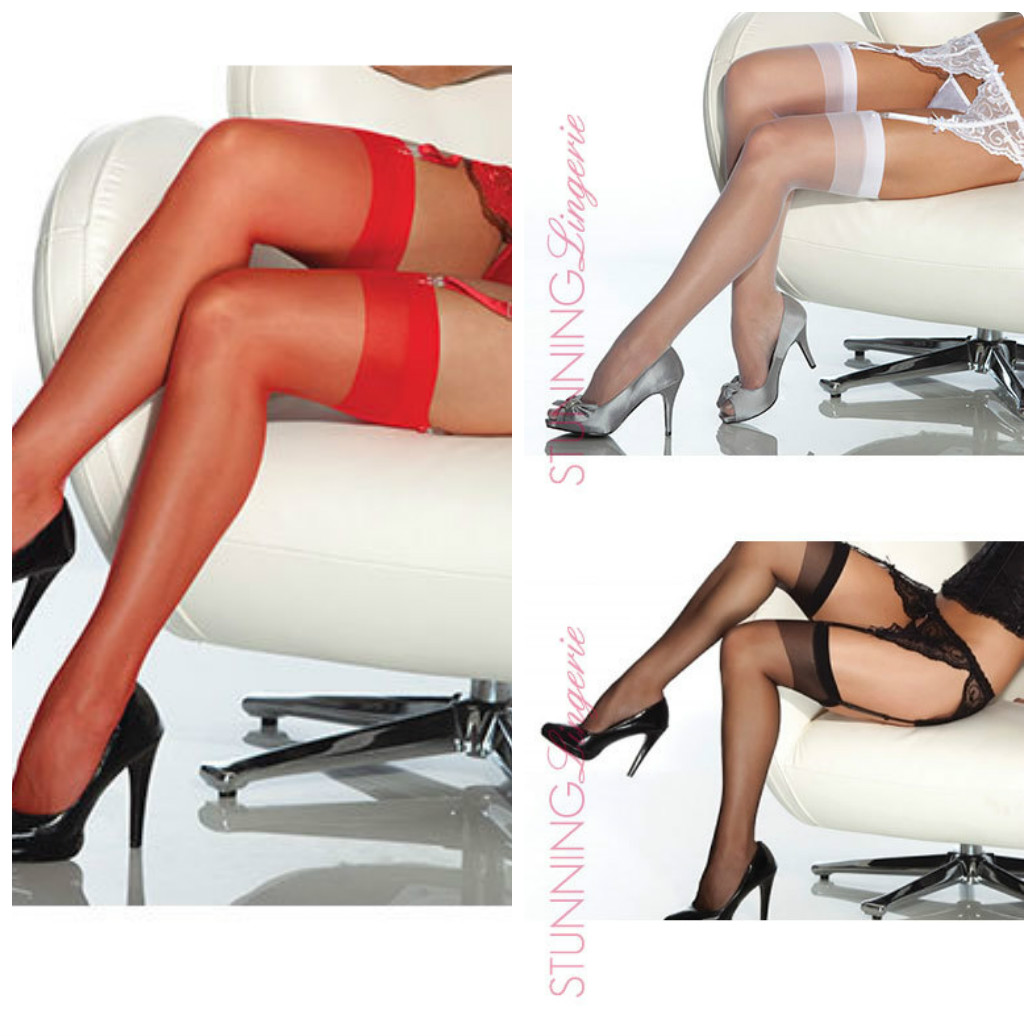 Women's stockings are sexy, and they can add to the appeal of a woman. It has the element of sensuality. It is not only about the looks; it also indicates the feelings and disposition that a woman acquires as she wears the stockings. Aside from that, it is also the feelings of another individual when they see or touch the stockings on the legs of a woman. The silky and soft fabric from which the sexy stockings are made can provide a certain sensation to the wearer and to those who are able to touch it.
Stockings made from sheer materials possess a natural look and sexy feel. Form-fitting stockings, or any garment for that matter, on a shapely body will be really appealing. Regardless of the kind of fabric that is used in making them, a pair of good fitting stockings will be able to improve the overall look of a woman.
Types of Sexy Stockings
Sexy stockings are an excellent way to flaunt your legs. Stockings can easily put emphasis on the appeal of the legs and draw in a lot of attention to these parts. Every type of stocking can produce a different mood. A typical sexy appearance is possible to achieve by wearing fishnet stockings. Together with the common matte black, fishnet stockings are available in an array of colors. You may choose a solid color to complement with your attire; it could be the same shade or a contrasting color. Bright colors tend to be more experimental, dark colors are more sophisticated.
If you are shopping for a pair of stockings that offer flawless skin and bare legs appearance, then get matte or sheer stockings that would go well with your skin tone. Find the ones that are very close to your skin color in order to create a particular look as if you are not wearing anything on your legs.
For Romantic Nights
Romantic evenings would be the best example of bringing out your sexy stockings. You can create an attractive and different look. It will highlight your legs as well as flatter your body. You will receive compliments from other people, and especially from the special one you want it the most. There are many types of stockings that are guaranteed to get you and another person in an intimate mood.
You may opt for sheer thigh high stockings, diamond net thigh high, opaque stripe stockings, fence net stockings, fishnet with backseam & rhinestones, and many sexy stockings to choose from. Wear them for an increased sex appeal.