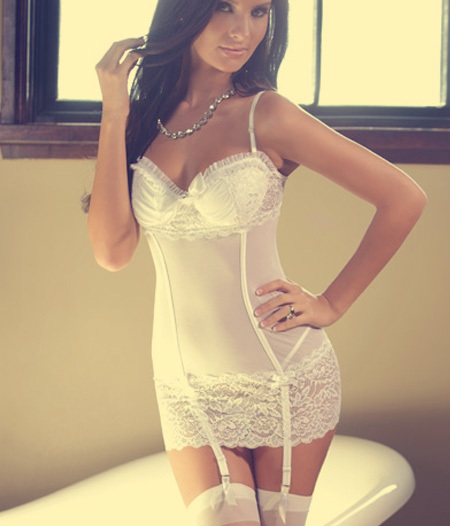 Normally, a wedding day and wedding night are different from each other. It is not as if you have a lot of time to change your bridal undergarments somewhere between the wedding ceremony and the last goodbye as you go away with your husband. You need to choose lingerie that functions well with your bridal gown. You also do not want to look like a granny once the gown is removed. Of course, you wish to have fun in your wedding night just as much as the day!
Women are beautiful beings, and when the indications of wedding bells start to ring, they become a little more conscious of their appearance. A checklist of the things to buy, clothes to wear and accessories to use, plus more of "what to do" is then created. Among the important concerns that arise in the mind of most brides are the kind of bridal undergarments they are going to wear.
A wedding lingerie has to be selected according to these factors, the body structure and the wedding gown. If your bridal gown is a bit fluffy, you need to pick the underwear while keeping that in mind. Examine your body shape. Find which part needs more improvements and the ones to be covered up. You can pick lingerie pieces that are suitable for your wedding and honeymoon too.
The one thing to bear in mind about bridal undergarments is that they are not just really sexy, but actually provides practical purposes. Pieces of wedding underwear basically offer a lot more support than other styles which is very important, especially if you are donning a strapless gown.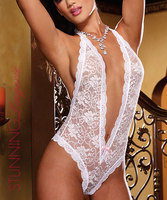 Keep in mind that sexy underwear serve as a catalyst to the bedroom fun, so pick them out carefully to create that mood. A wide selection of bridal lingerie is available in the market. There are also many online shops that have an excellent collection of lingerie. There are sexy corsets, teddies, chemises, bustiers, cupless bras, g strings, thongs, bikinis, garter belts, bodystockings and a lot more. All of them can easily ignite the passion and romance in the bedroom.
Ideally, your wedding day is a special moment and is the occasion of dreams; hence your ensemble has to be perfect. By perfection, it means both the bridal gown and the undergarments in it. Do not make the mistake of putting on your most comfortable old pair of bra and panties. They could be tried and tested, but they are not really desirable, right? Therefore, it is very essential to choose the right bridal undergarments for you.