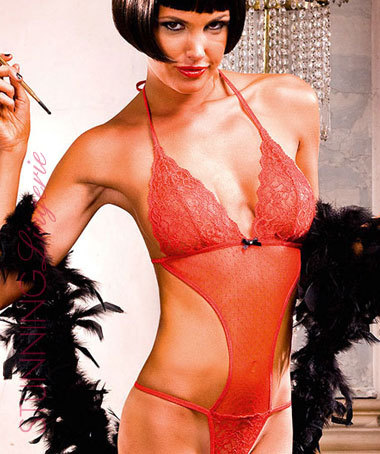 Lots of women enjoy wearing teddies since this type of lingerie is made to celebrate the curves of the female body. If you think you need to spice up your romantic life, sexy teddies are excellent picks to let you seize every passionate moment. You will definitely turn your man on when donning a sexy teddy.
A teddy wonderfully joins a camisole and a panty into one sexy piece. It normally features special banding or fancy detailing. To improve your romance, many teddies are made out of sheer fabrics and specially designed to be removed from the shoulders. They are meant to provide excitement and fun.
Females of different shapes and forms can find teddies that fit because these bodysuits are created to be flexible to suit various physical structures. Elastic and mesh fabrics are the two common materials that are used to create sexy teddies given that they have elasticity to cater to different body types. In addition, a lot of teddies are fashioned with adjustable straps either on top or at the bottom to achieve the right fit. And so, full size women can also look captivating with teddy lingerie.
Teddies come in a wide selection of fascinating designs and styles that you can select from. The ones that are made out of leather and stretch lace are always a hit among the ladies. If you want to look classy and sensual, opt for lace teddies as they delicately caress the body which will make you look more feminine and alluring. Should you want to drive your man crazy, go for leather teddies which can help bring in your naughty side in the bedroom.
Not a Simple Bodysuit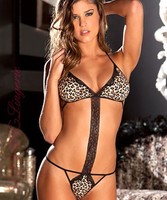 Teddies are often mistaken for a bodysuit. A lot of people confused it with a bodysuit mainly because they both cover the female torso and crotch in a single garment. However, the teddy is generally more sheer, loose and typically a lot more seductive and revealing. It is usually comprises of a bra and panty set connected with some attractive straps mesh or lace panel.
Teddies are generally worn by women as a sexy undergarment to excite and share with a lucky guy. They are also put to use underneath some clothes as a comfortable way to make the body shape even more amazing. So if you happen to be searching for a flexible piece of lingerie for the bedroom, as well as to put some excitement in your relationship, consider sexy teddies.