Wearing a costume is a human fantasy, a pleasure for the self as you do it. Therefore, the lingerie costumes would be a sexy way to achieve that. This not only amuse yourself but also a quick way to increase your confidence. You sometimes fantasize you are donning a great outfit, and you feel better when you wear something like that.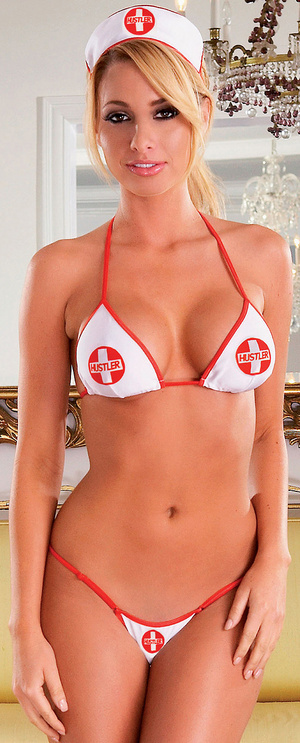 This effect has also been used into the bedroom with the help of sexy adult costumes. Dress the character you like and have fun playing that part. This brings in the break from the boring and mundane. This type of interactive activity can be very beneficial to your romantic relationship. A lot of times, we are the mere watchers or the passive listeners, but this sort of enjoyment makes you communicate with other people. If you find that after opting for this kind of idea, and there is a noticeable improvement in the way you interact with others, then you should be grateful for the sexy lingerie.
These sexy adult costumes are also offered in plus sizes. If you have a bigger body type, it is really not the end of the world. There are certain styles that are specifically designed for them. Using panels and vertical lines in the cuts of the lingerie, will make you look thinner while wearing them. By doing this, you can be anybody you would like to be, plus the size is not an issue anymore.
For the regular body types, the sexy adult costumes can easily help you look better. The use of lingerie makes it possible to look appealing even when it is not displaying on the surface. For this reason, make the extra effort when you shop for them. The best fantasy costumes can be found on many different online shops, since there are a lot of people who sell such apparel on the internet. You only need to find the style and design you want.
Men in particular are visual creatures, and they have good tastes on the appearance. No man can really refuse to see his woman wearing sexy lingerie. For a very long time, sexy undergarments have satisfied the fantasies of both women and men. Putting on an attractive lingerie can change the monotonous life between you and your partner.
Sexy adult costumes can definitely add to your confidence. Donning a particular fantasy outfit can make you become a little different. You can be a sexy cop, lady pilot, Alice in Wonderland, French maid, nurse, racer girl, bunny, etc. Your significant other would appreciate your effort and sexy transformation, making you feel happier and more confident.