Many brides-to-be always want to pull off a successful wedding. They go through many hassles as part of their planning and preparation. Sometimes, the bridal lingerie is the furthest on their mind. This should not be the case because the undergarments are important especially during the honeymoon time. It is the most exciting time for men and women. Therefore, if you are getting married soon, put your lingerie on top of the list.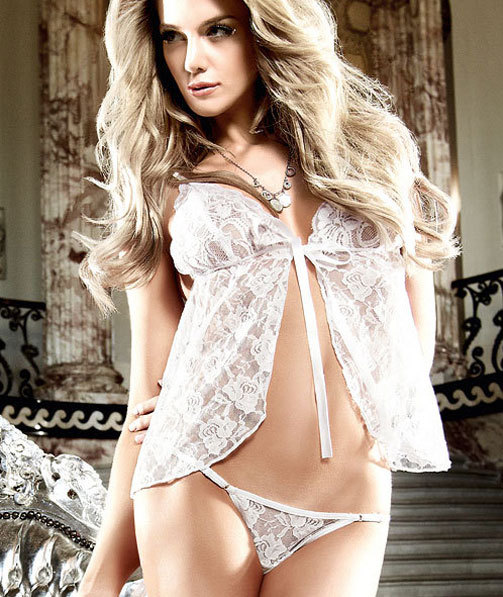 The bridal lingerie is part of the entire outfit of the bride on her wedding day. These are typically garters, corsets, bustiers, bras, panties and stockings. The bridal color has always been white, and every generation of women pick this traditional color. For the honeymoon, there is a variety of ideal lingerie that you can wear. You may opt for the classic white, since the color can have a totally new meaning in the bedroom. The color white can connote innocence and sexiness at the same time.
The Favorites
Out of the many types of underwear to choose from, the babydoll is a favorite among brides-to-be. It is one of the safest types of lingerie, which is suitable for timid new brides. However, it can also be the most flattering style of underwear as it highlights the curves of your body. Camisoles and chemises are also attractive additions for the honeymoon. If you pair them with sexy panties, then you are good to go.
The corset and bustier types are also the favored lingerie among brides-to-be. Stronger and more self-assured women select these undergarments for their wedding night. The anticipation is higher because these pieces of lingerie are simply tempting.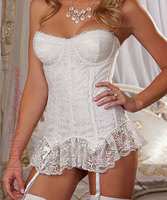 The corset and bustier can speak for themselves when it comes to a steamy night ahead. They even provide more support than a strapless bra. You will also look sexier in them considering that they make the tummy smaller and breasts higher.
Another type of underwear that is best suited for the wedding night is the robe. It is like your disarming weapon that you can use to tease your husband. Wear a teddy beneath the robe and your man will not have the slightest idea of what is in store for him.
These are a few suggestions that you can wear on your wedding day and honeymoon. The great thing about bridal lingerie is that it is sexy and functional. Search online and you have a plethora of choices in your hands