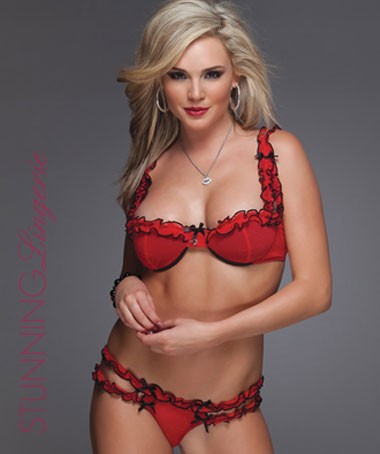 The key to seduce a man is the looks of a woman. The wide variety of effects you are able to accomplish with your clothes is among your best assets. Sexy bras can be a deadly tool and help you get a date or a romantic night on the right path. An attractive bra can surely attract any man.
A seductive bra is a wonderful lingerie item as it can be efficient at every stage of the night. Naturally, the most vital point of the seduction process is when two people get closer together for the first time and the spark also appears. The lingerie you wear can become the important part of your outfit and make you more appealing.
Some women have learned to wear the perfect attire to make a man notice just enough to want even more. And then other women simply choose to wear a sheer bra in the bedroom as a way to add a sensuous effect to a night of romance. Regardless of the intention, sexy bras are an excellent way for a woman to look her very best when it comes to making her man interested and aware of what is being offered.
The physical element of a romantic relationship is one of its foundations. Her lingerie can help her keep the fire alive or rekindle it when other aspects have taken their value. Bras are available in a wide variety of styles including push ups, under wires, strapless, open cups and many other types according to your taste. You would not have any problems finding the right bra for you.
If you are having problems choosing the bra style in the local Lingerie shops, then search online. the range of styles available is very large and they actually give a better image of the bra than seeing them on hangers.
There are lots of techniques to get your partner notice you and get his full attention. Show your man that the woman he loves is more desirable now. Putting on the right underwear can provide you with benefits and advantages you have never imagined.
The most important thing is to appreciate yourself so other people can appreciate you also. Pick the bra that will make you look and feel sexy. Do not be afraid to try out new colors and styles. Allow your wildest imaginations to guide you in selecting the sexiest lingerie for you.