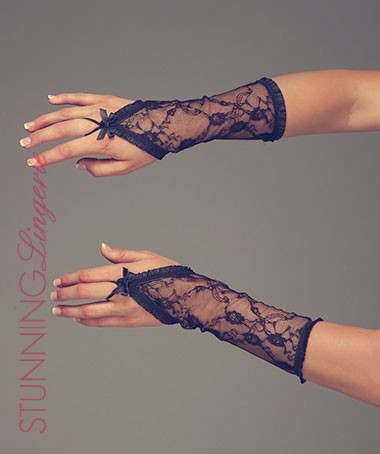 Fingerless gloves have numerous uses in today's times. You could have the need to keep the hands warm. You may also want to use them for other purposes. The typical gloves can sometimes get uncomfortable and awkward. Fingerless ones have the tips open for the tips of the fingers. Some only have partial fingers, while some have full fingers with only the tips open. This provides you the dexterity you need, and your hands can stay warm at the same time.
Fingerless gloves are making a huge comeback in the world of fashion even though they never truly disappeared. With celebrities like Beyonce Knowles, Ashlee Simpson, Janet Jackson, Katy Perry and Lady Gaga, all wearing fingerless gloves, you can understand why there is such a tremendous appeal. Have a look at some of the main reasons why the fingerless gloves are very popular.
One of the greatest reasons is simply the amount of styles, designs and colors that are available in the market. From the stylishness of black lace to sturdy work gloves, to the punk rock look, you will find a design for everyone. You can find short styles and long styles, solid colors and bright colors. Even men are wearing fingerless gloves when driving their motorcycles.
Another reason is the huge selection of materials and fabrics to choose from. Leather is sturdy, long-lasting and always have a trendy vibe. Many knitted or crochet gloves are less expensive and full of vibrant patterns to complement every outfit. There is also the fleece and cashmere, which provide extra warmth together with various attractive designs.
In addition, there is the usefulness of the fingerless style again. You have the advantage of a glove and also the capability to hold objects with your fingers without having to remove the gloves. You may be texting friends and family on your mobile phone, searching for change from the dispenser at the supermarket, or digging through a tool box in search of the correct size screws. And there is nothing sexier than a woman wearing lacy fingerless gloves to complete her outfit. It is so much better to perform many different tasks while wearing a pair of attractive fingerless gloves.
It is simple to grasp the good thing about these types of gloves when you look into these many benefits. With all these usefulness, fashion and style, you can certainly expect that they will stay popular for a long time.